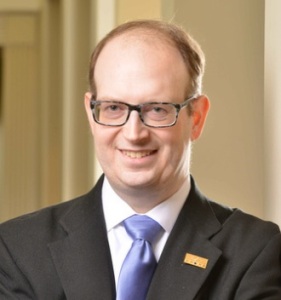 Michael Blumenthal is a Microsoft Office 365 MVP and a Principal Office 365 Engineer at a leading broadcast media company.  He helps teams of business people be more productive! As a technical community leader, he co-leads the Office 365 Adoption User Group and organizes their bi-monthly meetings as well as special events such as Azure and the Modern Datacenter and Boosting Organizational Productivity with Office 365. As a public speaker, he can be found speaking on business technology topics including business productivity, collaboration, knowledge and expertise management, communication and content management, cloud adoption, Office 365, SharePoint, and PowerShell.  Hear him year-round at Chicago-area technology events and user groups as well as national conferences such as Microsoft Ignite.
Michael has deep SharePoint expertise, with over two decades of development, infrastructure, and administration experience. He's designed, implemented, and supported intranets, extranets, and Internet sites for clients in markets as diverse as Financial Services, Energy, Healthcare, Construction, Government, and Transportation, among others. Michael holds numerous Microsoft certifications (including most of the SharePoint certifications) and previously held the Certified Associate in Project Management (CAPM) from the Project Management Institute. He's also a certified Outsystems Associate Developer.
Microsoft first recognized Michael as an MVP in 2015. He has also been recognized as an INETA Community Champion in 2010, 2011, 2012, and 2013. He is also an active member of the Microsoft Midwest District's Toastmasters Club and the first member of that club to obtain the Competent Communicator award.