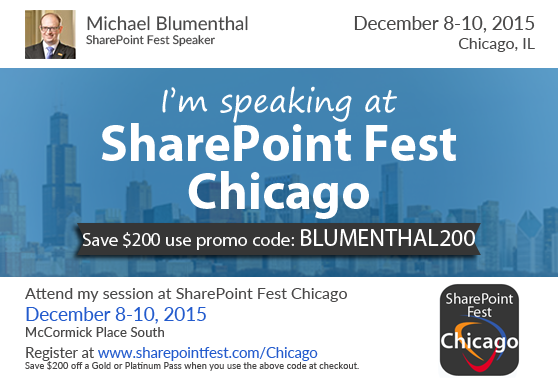 I'll be presenting the following talk:
ECM 101 – Keys to a Successful Intranet


We've been building Intranets on SharePoint since 2001. Let's take a look at what we've learned along the way, and discuss best practices for building a successful intranet on any current version of SharePoint.
I hope to see you there!  Use my coupon code, BLUMENTHAL200, to save $200.